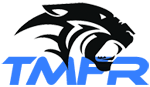 Username:
FlyinHigh
Full Name:
Daniel Bachlet
Racer Rating:
1095
Country:
United States of America
Race #:
378
Email:
motokid378@gmail.com
National Numbers
Since Race Factory Gaming was established, Daniel Bachlet has earned 1 national number. National numbers are earned by riders finishing within the 100 in the previous year's combined replica supercross and motocross series. Numbers marked with an asterisk(*) indicate a rider's career number.
2016 Season:
#91